Warehouse Ventilation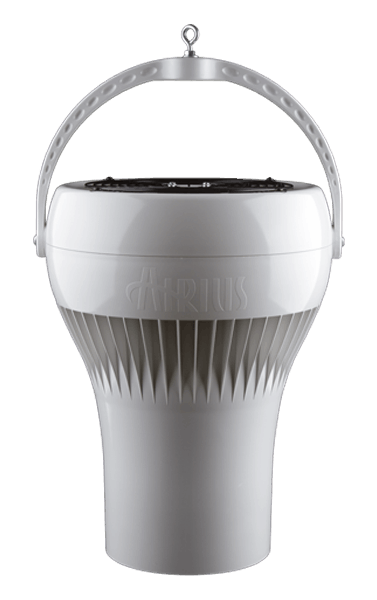 You work hard to store and move product efficiently as well as tackle other challenges of running a large facility. The team at Mojo Air are Authorised Resellers & installers of Airius fans which are proven to do a great job in hot Australian summers, circulating air to cool your workers without air conditioning and without large exposed blades, without lighting strobing, without three phase power.
They also help by working alongside your existing HVAC system to provide general air movement during the summer and recirculate warm air to the floor during the winter. Airius fans balance temperatures from ceiling to floor and wall to wall which promotes a more efficient use of your HVAC system while providing a controlled environment for storage of sensitive products from oncology drugs to chocolate.
Increase comfort for employees
Save energy – up to 30% off cooling and heating bills
No impact on overhead cranes etc.
Improve your HVAC efficiency
Maintain product integrity from floor to ceiling
Provide summer cooling without air condtioning
Giving you total control
Mojo Air have access to dozens of Airius models and control options to perfectly fit the engineering requirements to cool or destratify your warehouse layout. Our team can help you select the right fan combination for maximum efficiency and cost savings.
Even though it's much easier to install Airius circulation and destratification fans than other fan solutions, we know that high-ceiling warehouses often have substantial costs involved in doing work at the ceiling level. That's why we choose to use a quality product that offers a five-year warranty for quality guarantee.
Benefits to Warehousing & Distribution Facilities
Great summer cooling without air conditioning
Up to 35% reduction of heating costs
Up to 30% reduction of cooling costs
Increased comfort for employees
Maintain product integrity from floor to ceiling
Maximises the efficiency of all types of HVAC systems
Simple installation
Utilises process heat, lighting and solar gain
Reduced run time on existing HVAC equipment
Reduced internal condensation and wet floors
Reduced ceiling temperatures increasing lighting lifespan
PHI units help mitigate odours, mould,viruses, bacteria and VOCs